Toyin Abraham took souvenirs to a different level as she shared pepper at Iyabo Ojo's mother's one-year remembrance. Rather than the usual non-perishables, Toyin shared bags of red pepper with guests. The peppers were placed in gift bags customized with a photo of Iyabo's late mother.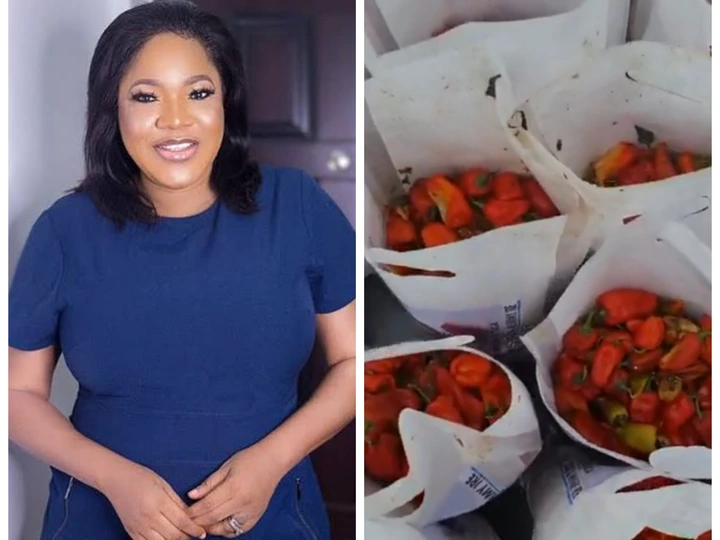 After a video of the souvenir went viral on social media, some internet users criticized the Nollywood star for sharing red pepper instead of the usual attractive gifts shared as souvenirs (example: plastic handbags, handfans, plates, plastic cups, and other portable items).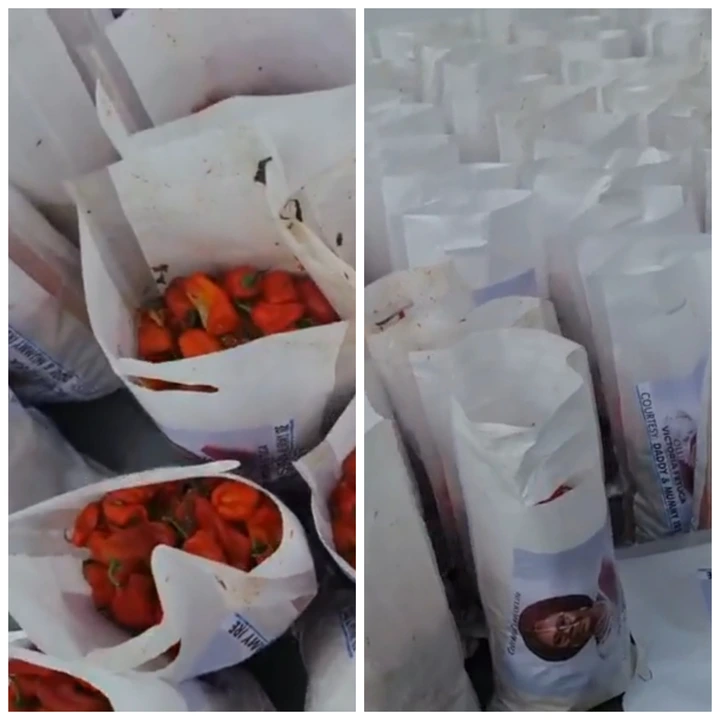 However, In my opinion, the actress shouldn't be criticized because she just shared a perfect gift at the right time. If we take a look at the current economy, you'd all notice that one of the challenges most people face is the inability to feed 3 times a day. So, if the actress should have shared any of the items used as examples above, it wouldn't help their situation because it's only a person with food that would make use of plates and cups.
But, the red pepper which she shared is the right gift since it is one of the costly products on the market currently, and getting this for free would help reduce the cost of spending extra money on pepper for a few days.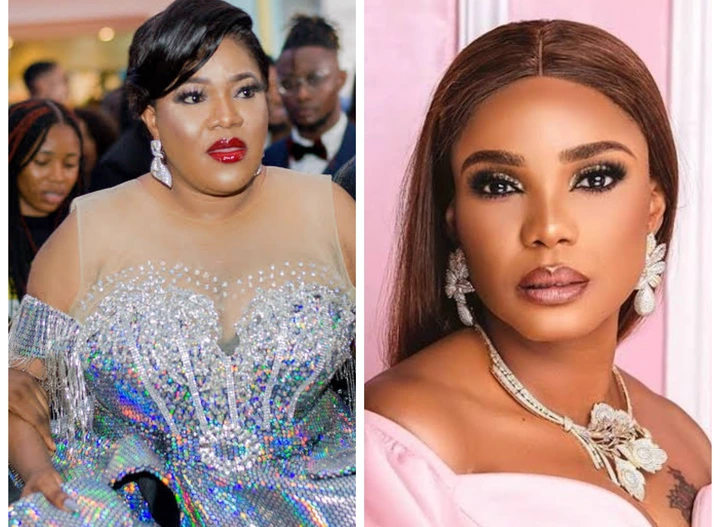 What's your thoughts on this?
Drop your comments in the box below and don't forget to click on the follow button to get more content from us.