Following the Viral video of a lady being bitten by a snake while she went to use the Toilet, Nollywood Actress, Tonto Charity Dikeh, has gone ahead to make a weird request from her fans. 
Tonto Dikeh revealed that she is scared of using the Water Closet basin to relieve herself and would love to know if she could get an adult potty. She added that seeing snakes attacking human beings even in a well-built toilet has gotten her weak to the bones and would not want to experience such.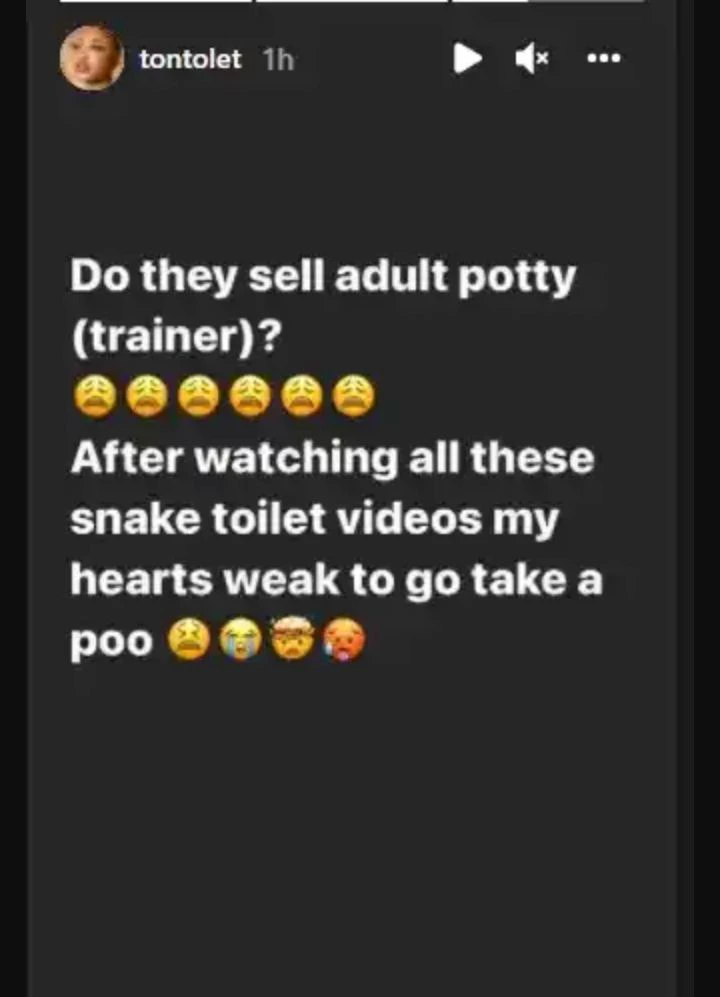 In her words, she wrote "Do they sell adult potty (trainer)? 😫😫😫😫😫😫😫. After watching all these snake toilet videos my heart was weak to go take a poo 😫😭🤯…"
Meanwhile, Tonto Dikeh has recently revealed that any man that would get her heart must be rich and well to do and this has raised concern based on her past failed relationship.
What's your thought on this?
Don't forget to like, comment and share…