Popular activist, Aisha Yesufu has sparked mixed reactions on social media after she described Nigerians in diaspora as "the most mumuish set of Nigerians".
She stated this in a post she shared on Twitter, while saying that Nigerians abroad contribute largely to the Nigerian economy yet they can't exercise their rights to vote because they are outside the country.
According to her, many Nigerians abroad believe they have escaped the hardship in Nigeria but are still held bound by the needs of their family members in Nigeria.
She tweeted,
"The most mumuish sets of Nigerians are the ones in diaspora. Many of them gloat they have escaped but are imprisoned by the needs of those of us left in Nigeria. They work themselves to the bone to transfer billions back to Nigeria. They contribute economically but can't vote!"
See her tweet below,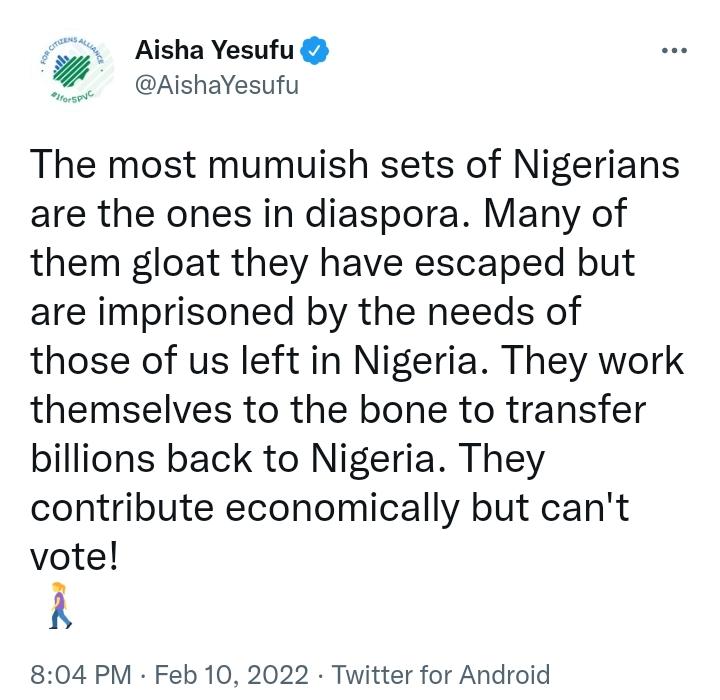 However, her choice of words didn't sit well with a lot of Nigerians, especially those living abroad, and they have criticized for describing them as "mumus".
See some reactions below,