Manchester United midfielder Paul Pogba has taken to social media to celebrate his wife's 28th birthday. The France international uploaded pictures of his wife onto his Instagram and Facebook account.
In the pictures which he uploaded to his social media accounts, Paul Pogba displayed how romantic he can be when he took pictures with his wife, both dressed in black-colored outfits. His wife, Maria Zulay Salaues, stood beside rose flowers which formed the heart shape. The room in which they stood was decorated with white and gold-colored balloons. Paul Pogba rocked a black on black outfit with a customized red cap, while his wife went with a black gown, black shoes, a black handbag, and a black scarf.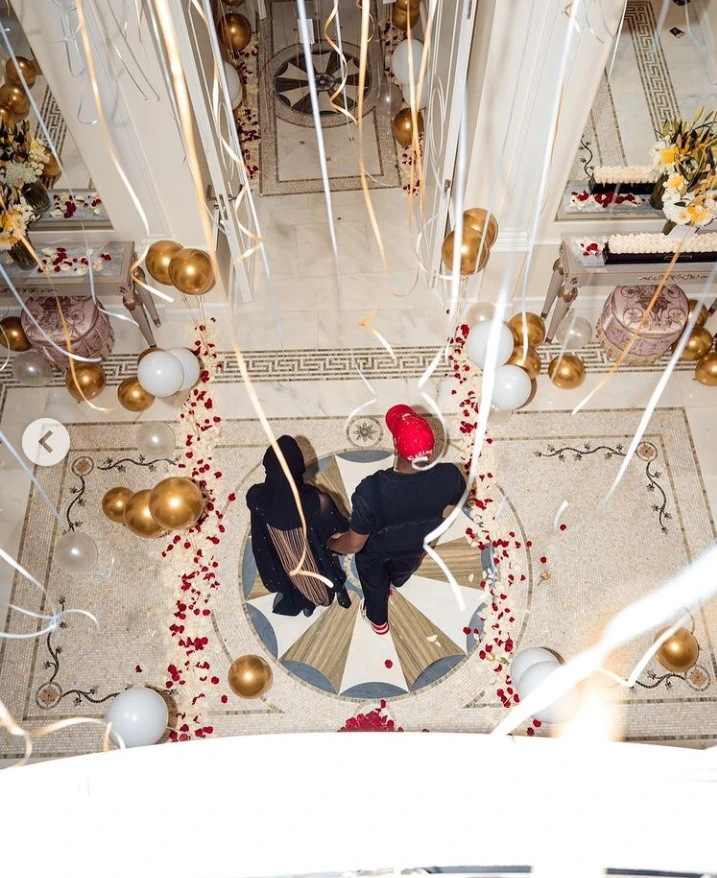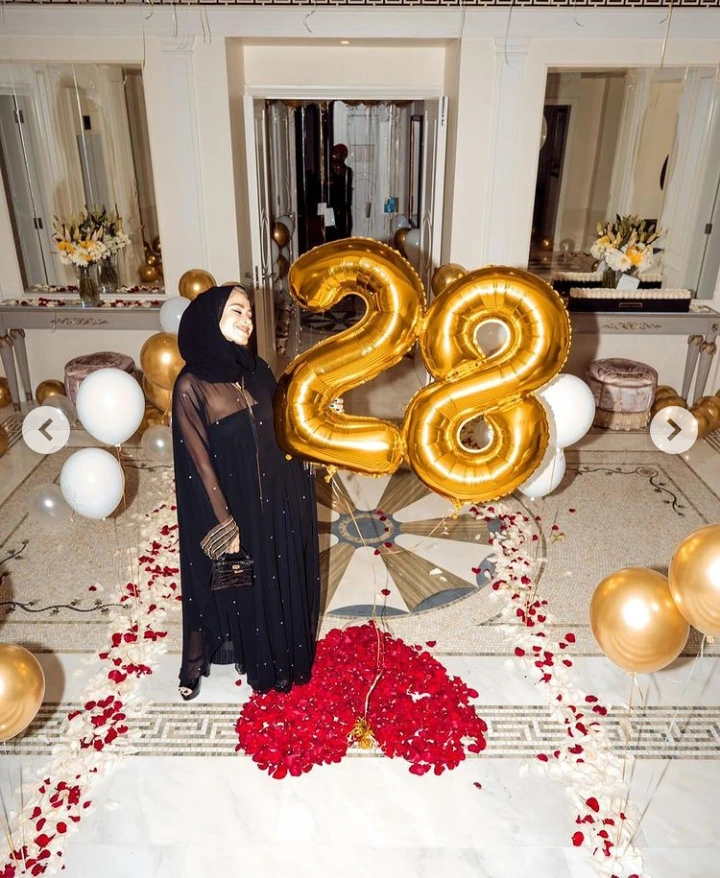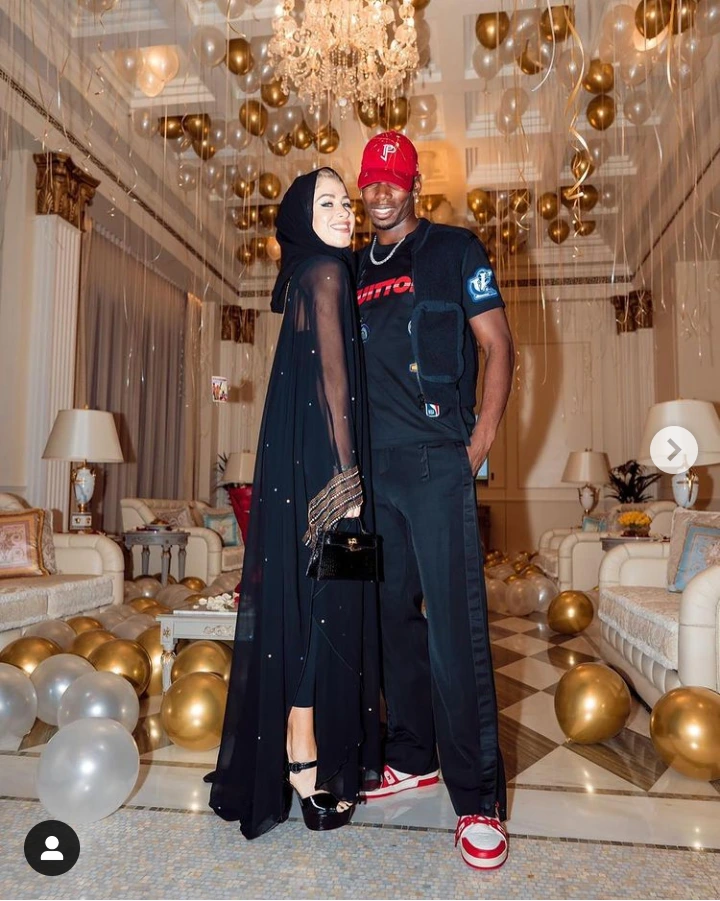 In one of the frames, Paul Pogba posed with his within a loved-up picture. Another frame saw Maria standing alone with a balloon in her hand that says "28" – an obvious reference to her new age – she stood beside a bunch of roses on the floor which formed the "love" shape. In the final photo, Paul and Maria held hands together as they appear to walk out of the room.
This is how Paul Pogba captioned the photos: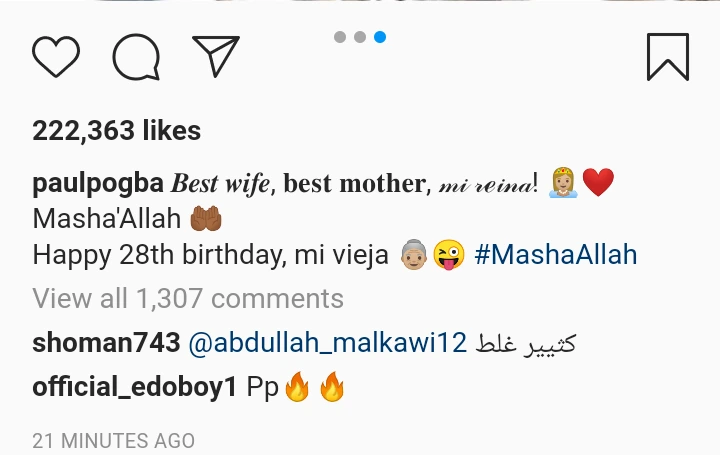 This is not the first time Paul Pogba is showing how romantic he can be. In 2019, Paul Pogba gave the world a glimpse of how romantic he was when he celebrated his wife's birthday, wearing matching outfits with his wife and son. Maria, in that photo, held a bouquet of flowers in her hand.
Maria Zulay Salaues and Paul Pogba met each other in the United States of America in the summer of 2017 – according to numerous reports. Manchester United was on a pre-season tour in the country and Pogba was then recovering from a hamstring injury. The two bumped into each other in the United States and have been together ever since.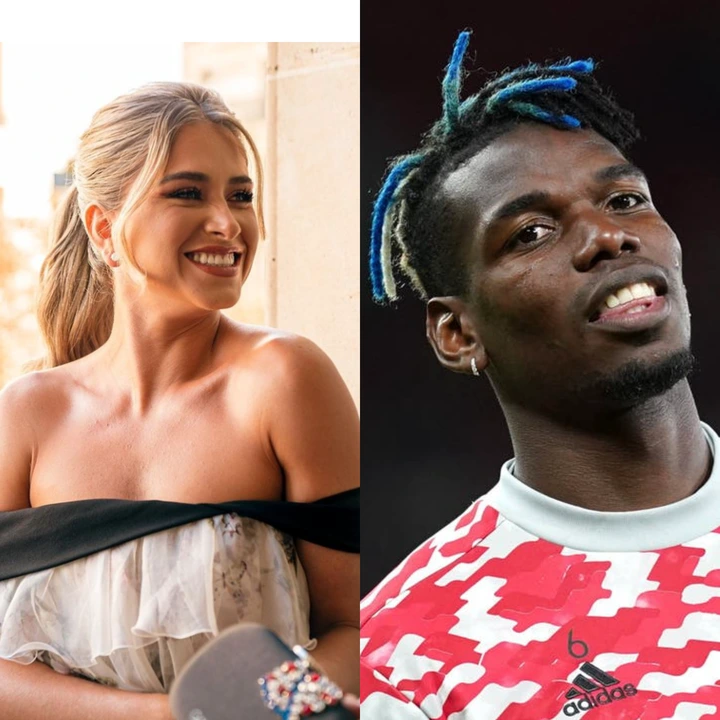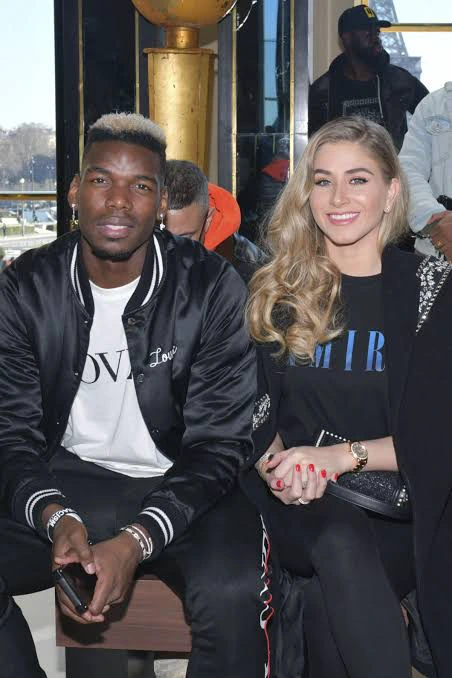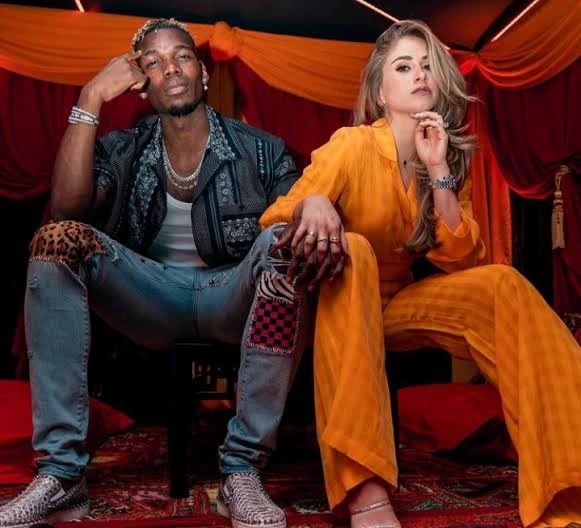 Paul Pogba and Maria Zulay Salaues are married to each other since 2019 and have two kids together.