A video showing the moment a Nigerian mother was filled with supreme joy after seeing her son cut the hair she's always complained to him about, has had netizens laughing after it was shared online.
It's no news that most African parents always want a peculiar appearance for their kids and are almost never comfortable with modern outlooks that the younger generation prefer … so when this Nigerian mother saw that her son finally removed the hair she'd always complained to him about, she was filled with so much joy that he probably became her favourite child at that moment.
In the video, the mother is seen hugging her son tightly and cheering him on for finally obeying her. The fact that she was really happy seeing him with the new hairstyle is what has netizens' ribs cracking.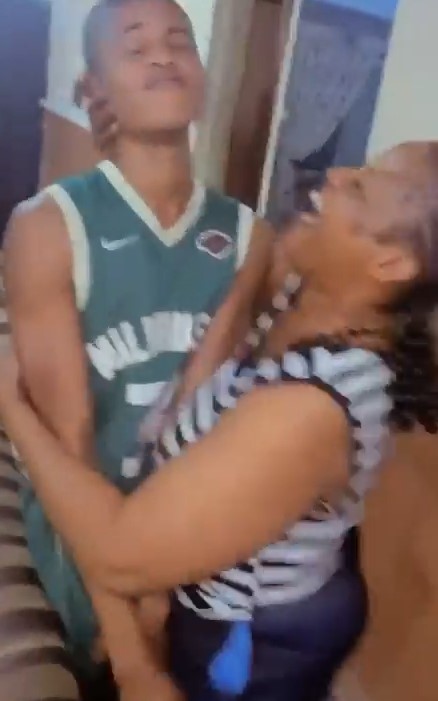 Her reaction is akin to how most African parents would also react if they were in the same situation with their kids.