Reality TV star and ex-Big Brother Naija Season 6 housemate, Angel Smith, has taken to her page to react, following the constant criticisms she has received from people so far since she became a popular figure.
No doubt, celebrity life is a demanding lifestyle that comes with constant reproval from the public, and Angel acknowledged this fact as she revealed that she is scared of waking up one day and not recognizing herself with the way things are going. Angel wrote:
"This new life comes with so much constant criticism, I'm scared that one day I'm going to wake up and not even recognize myself."
Angel went further to react, as she stated that she has become fed up with the way people are trying to control her life; telling her what to do and what not to do. According to her, it is very exhausting, especially when one is just free-spirited.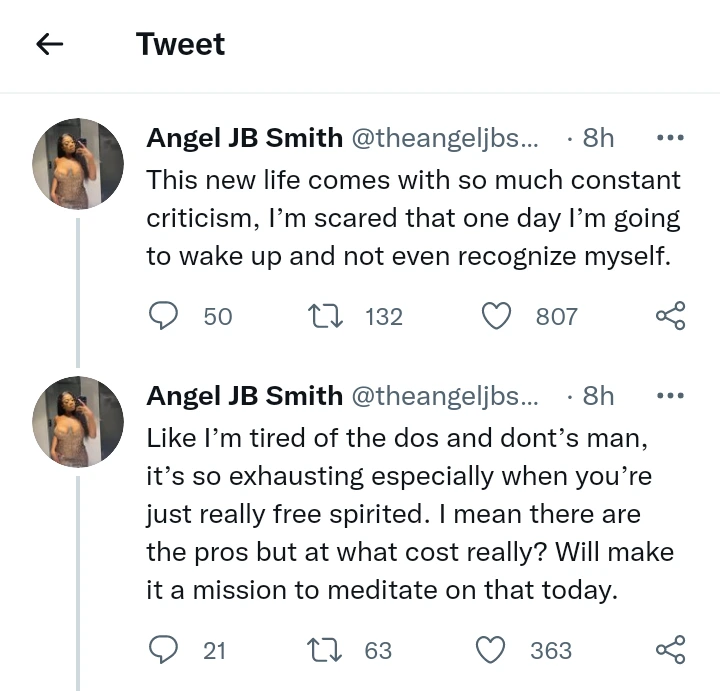 However, hours after the reality TV star expressed herself the best way she could, she came to a conclusion, as she stated that she was going to block whoever comes to her page to criticize her.