A Twitter user has sparked a debate on the micro-blogging platform after he alleged that a Canada-based Nigerian man, who has just returned after 6 years is insisting that his wife take a fidelity oath.
According to the Twitter user identified as Fitila, the man wants his wife to swear that she didn't have sex with any man while he was away.
Narrating the incident, he wrote,
"After spending 6 years in Canada, he wants his wife to swear an oath that she didn't sleep with any man while he was away. Since na mannequin she be. Some men get nerves sha".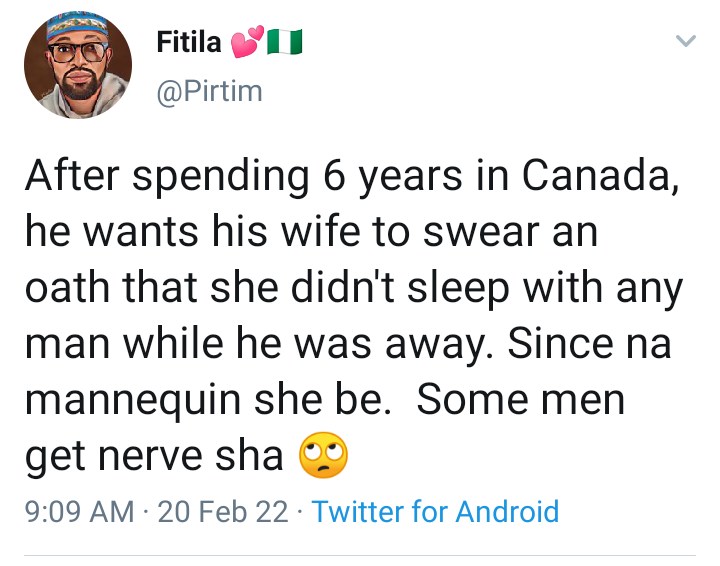 The issue has generated mixed reactions from tweeps. See some comment below,
@Imoorji, "Where have we thrown the moral virtue of fidelity to. That he asks her to swear may be wrong. But the keynote here is fidelity. Were they divorced? Were they".
@skiibanji,
"Personally, I cant go longer than 2months…if I stay away for 4months,I wouldn't blame her for anything she might have done while I was away..in fact in that 6yrs I go don born pikin sef and if I happen to back and the feeling is still there, we will remarry. Simple."
See more reactions below,