The tear-jerking beautiful moment a fresh Nigerian female graduate ran up to her father's workshop to embrace him and clothe him in her convocation gown has melted hearts on social media.
The adorable moment shows the lady leading the camera to the point where her dad was in his workshop before she then happily planted a hug on him to show that his daughter is officially a graduate.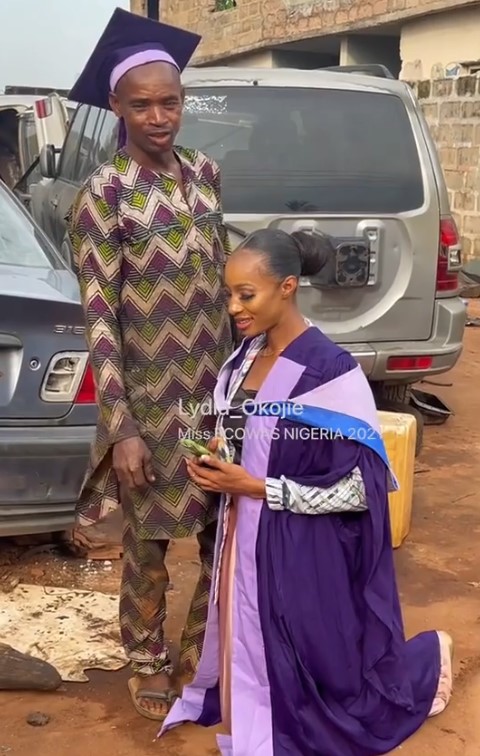 The lovely lady, identified as Lydia Okojie is later seen in the video on her knees as her old man prays for her as she begins a new phase of life.
With hundred of thousands of likes and a myriad of positive reactions, the video has warmed the hearts of so many netizens who tap into the blessing of making their parents proud of them.