Nollywood actor, Mofe Duncan recently took to his Instagram page to lament over the cost at which he bought a four-finger bunch of plantain in the country.
The actor shared the bunch of less than 4 fingers of plantain and lamented that it cost him N6000.
Following his post, quite a number of netizens refused to believe that was the actual price he got the plantain for and as such, they trooped the comment section to question him and some went as far as calling him a liar.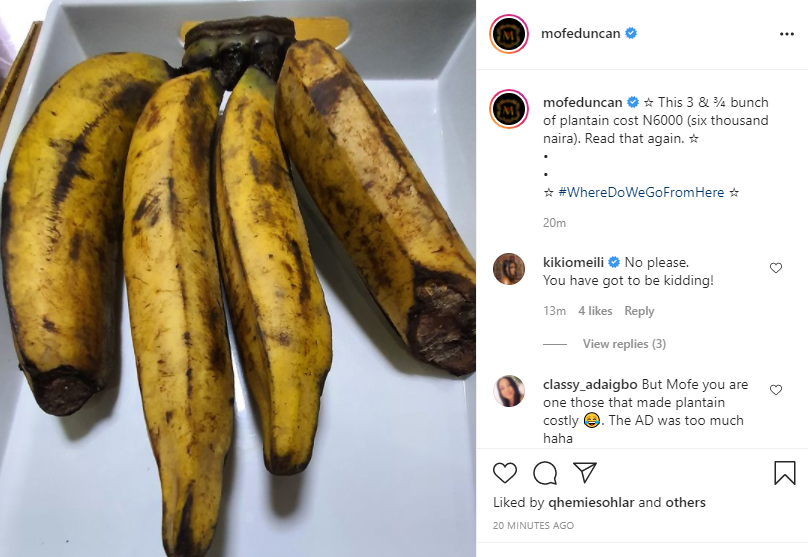 The actor, then later took to his page to complain about the scrutiny he was subjected to by social media users claiming that he lied about the price of the plantain.
He went on to say that being a celebrity is a curse sometimes as he has to filter whatever he's posting, and even then, it still gets dissected and discussed.
Read his post below,