Bitter leaf is a popular vegetable used for cooking soups. It is known for its bitter taste and medicinal effects.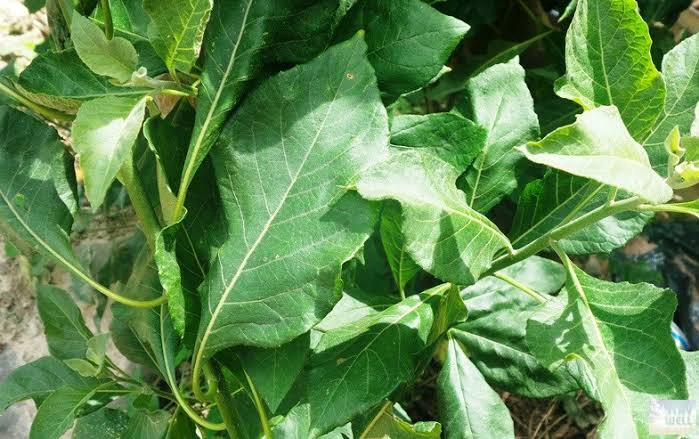 photo credit: google
Bitter leaf is more medicinal when it is eaten raw and fresh. This is because most herbs lose their effectiveness when they are cooked. It is better to have your vegetable half-cooked than completely cooked to get the full medicinal nutrients in it.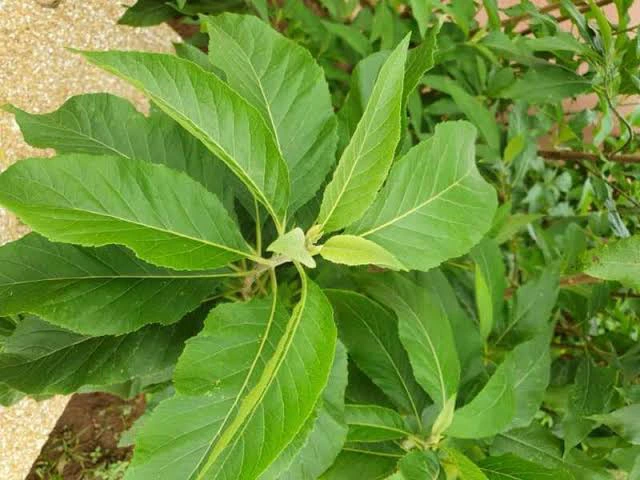 photo credit: google
In this article, we will take a look at illnesses or conditions that can easily be cured or relieved by just taking a fresh bitter leaf.
#1 Stomach Ache
Chew the plant's delicate stem like a chewing stick and swallow the bitterness. You can also squeeze out the green juice-like substance from the leaves and add a small amount of salt depending on the quantity of the bitter leaf juice produced. This provides instant relief to stomach aches.
#2 Skin Infections
Ringworm, itching, rashes, and eczema are examples of skin infections. Simply apply the bitter leaf juice in its purest form to the affected areas on a daily basis.
#3 Reduction of Cancer Risks
Squeeze the fresh leaves in water and drink one glass four times a day. When you take the bitter leaf extract, you will notice that you are urinating more frequently. It's a necessary element of your body's cleansing and healing process, thus reducing the risk of having cancer.
#4 Lowering of High Blood Pressure
It is advisable to always take the bitterness of the leaf if you have ever had symptoms of high blood pressure. The potassium it contains is a good remedy for high BP, thus the regular intake of the juice or stem should be applied by HBP patients.
#5 Aids in weight loss
The nutrient in the bitter leaf juice is a great remedy for reducing weight loss, thus it should be taken alongside regular exercise by people with excess fat to gain weight loss.
#6 Pneumonia
Squeeze the plant's fresh leaves in water. Three times a day, drink a full glass of water. Before consuming, warm the fluid over a fire each time. It's important to remember that you don't want to boil the water; instead, you want to warm Continue taking the drug for at least a month. You don't have to squeeze the leaves every time you drink it. You can squeeze a huge amount at once and combine it with honey. This will aid in the preservation of the solution. However, if you store bitter leaf extract for more than twenty-four hours, the bitterness will vanish or reduce.
NOTE
Not all of these illnesses or conditions no can be completely cured by the bitter leaf solution, but it has proven to provide instant relief to them.
In conclusion, bitter leaf is very medicinal to both kids and adults and should be taken from time to time to ensure a healthy and happy family.