A Pittsburgh bridge collapsed on Friday morning January 28, sending multiple vehicles and a public bus plummeting into a park below, officials said.
According to CBS Pittsburgh, ten people suffered minor injuries and four people were taken to area hospitals, but none of the injuries were life-threatening.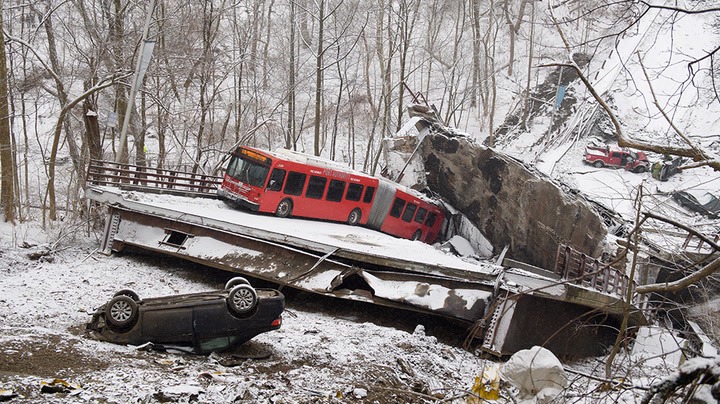 "This could have been much worse," Pennsylvania Lieutenant Governor John Fetterman told CBS Pittsburgh at the collapse site. Fetterman noted a winter storm delayed the start of schools and kept people off the roads.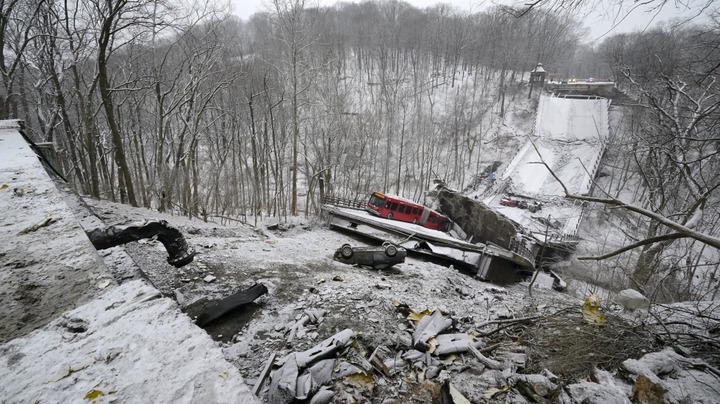 Images from the scene showed vehicles piled up amid the rubble. Gas lines running along the bridge ruptured, causing a large leak, and crews shut off the lines, officials said in a statement.
Five vehicles and an Allegheny County Port Authority bus were on the overpass when it collapsed into Frick Park below at around 6:40 a.m., officials said in the statement. Crews were searching the area to see if anyone may have been in the park when the collapse happened.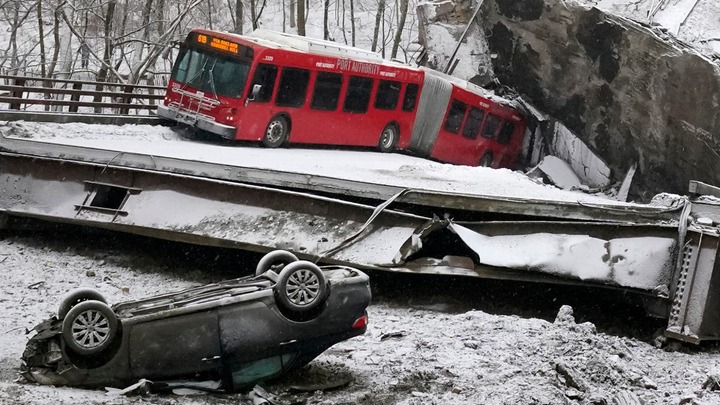 The bridge was last inspected in September, Mayor Ed Gainey told reporters. Fire Chief Darryl Jones said authorities were investigating what caused the collapse, which happened hours before President Biden was scheduled to visit the area to speak about infrastructure and other topics.
"With him coming today to talk about this infrastructure bill, to discuss why this funding is so important, today is significant," Gainey told reporters."… At the end of the day, we could have had some serious injuries."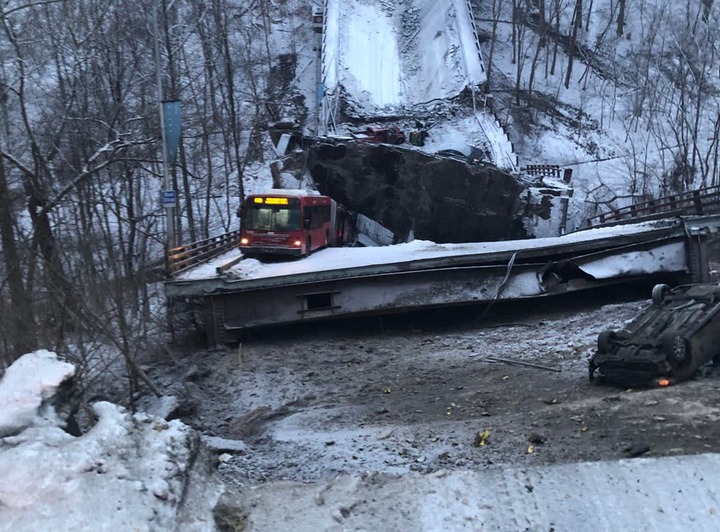 Police, firefighters, and emergency medical service teams responded to the collapse, and the Red Cross has been contacted to help victims, safety officials said.
Pennsylvania Gov. Tom Wolf tweeted he is monitoring the situation and also advised residents to avoid the area.